What: Hofstra University vs. #7 Penn State
When: Sunday November 16th, 2008
Time: 1pm EST
Where: Rec Hall (University Park, PA)
Coverage: Live Video (Courtesy of gopsusports.com)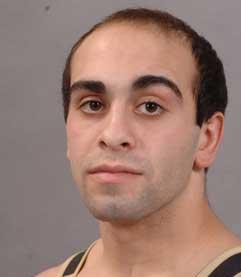 125
The Matchup: Steve Bonanno (HU) vs. Brad Pataky (PSU)
Synopsis: Bonanno, the true freshman from Wantagh, NY is off to a very solid start to his collegiate career and will enter his first dual with a record of 5-2 following a technical fall victory over Wagner's Jason Mandrogona….His opponent, Brad Pataky, is back in action after redshirting the past two years (received an Olympic waiver in 2008). This past summer, Pataky attempted to earn a birth on the US Olympic Freestyle team, but was unsuccessful in achieving this goal. Despite the long layoff, the former two-time PA AAA State Champion showed little rust, finishing fourth at the Michigan State open in his return to folkstyle….The question of the hour is, will the talented Pride freshman be able to overcome his opponent's significant experience advantage and emerge with the upset victory? If this dual was taking place later in the season, I'd say absolutely. However, at this point in time, I've got to go with my gut, which tells me that the Nittany Lion will be the one getting his hand raised.
Prediction: Pataky wins by decision
Projected Team Score: 3-0 Penn State
Result: Bonanno (HU) dec Pataky (PSU), 8-6 Sv
 
_________________________________________________________________________________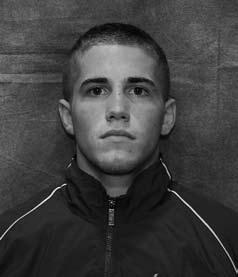 133
The Matchup: #7 Lou Ruggirello (HU) vs. Tim Haas (PSU)
Synopsis: "King Louie" extended his streak of first period pins to five last Wednesday, getting the fall in 2:07 over Wagner's Nick Keshecki. In last year's dual, Ruggirello was one of the bright spots for the Pride, as he accounted for almost half of the team's points in the 28-11 loss. With Penn State favored in six of the 10 bouts, it will be important for the former three-time NYS Champion to have a repeat performance and earn bonus points….Haas, despite already having five years of collegiate wrestling under his belt, comes into this match as the less experienced grappler. Hampered by injuries his entire career, the sixth year senior will enter this match with significantly less varsity matches on his resume. While he will no doubt be a "gamer", I personally do not see the streak coming to an end this weekend.
Prediction: Ruggirello by Fall
Projected Team Score: 6-3 Hofstra
Result: Ruggirello (HU) Maj Dec Haas (PSU), 9-0 
_________________________________________________________________________________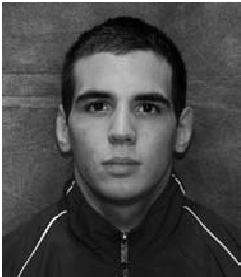 141
The Matchup: Justin Accordino (HU) vs. Frank Molinaro (PSU)
Synopsis: This is a battle of redshirt freshmen. Thus far, both have performed quite impressively in 2008/2009. After finishing fourth at the Oklahoma Gold Classic, Accordino took a seat last Wednesday in the dual against Wagner….Molinaro, who statistically had a much more dominant RS year, going 17-2 and winning titles at the East Stroudsburg Open, Cleveland State Open, and Kent State Open, continued to showcase the form that made him a three-time NJ State Champion, finishing third at the Michigan State Open, with his only loss coming to #15 Ryan Williams from ODU…Both young men are considered to be diesel, with Molinaro holding a slight edge in the strength department. On paper, this is a bout that is considered to favor the Nittany Lion. Wrestling unattached, he posted wins over several 2008 NCAA qualifiers, including Harvard's Corey Jantzen. However, with Accordino's ability to hit the cement mixer from anywhere, he is never out of a match….Note: Molinaro beat out 2007 NCAA All-American, Jake Strayer, to earn the starting spot at 141.
Prediction: Molinaro by Decision
Projected Team Score: 6-6 Tie
Result: Accordino (HU) Maj Dec Molinaro (PSU), 12-4 
_________________________________________________________________________________
149
The Matchup: P.J. Gillespie (HU) vs. #2 Jesse 'Bubba' Jenkins (PSU)
Synopsis: If there is one bout in this dual that is considered the most unwinable, this might be it. Jenkins, the 2008 NCAA National Runner-up has the advantage in almost all of the major categories (speed, strength, experience, etc). Heading into this season, it was strongly believed that Jenkins would take a RS year and gear up for a run at the 2010 NCAA title. Had he elected to sit out the year and it was Christian Harr that was getting the start at this weight, I would have considered Gillespie to be favored. Unfortunately for the Pride, Jenkins is out to prove that the alleged knee injuries from last season were the only things that stopped him from winning the title. One positive element that HU fans can take comfort in is that in two wrestle-off victories, Jenkins' offense did appear to be rusty, as he only managed a pair of 6-3 victories over the aforementioned Harr…..Gillespie, who improved to 5-2 on Wednesday with the pin of Ryan Cornell, has thus far shown the talent that made him a hot commodity in the recruiting class of 2007. If the RS freshman from Long Beach, NY arrives in University Park with his "A" game, he can most definitely keep the bout close. However, it is difficult to pick against the #2 wrestler in the nation.
Prediction: Jenkins by Decision
Projected Team Score: 9-6 Penn State
Result: Jenkins (PSU) dec Gillespie (HU), 10-7 
_________________________________________________________________________________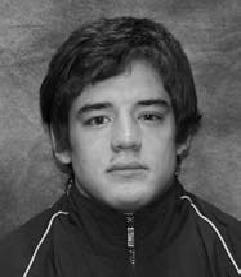 157
The Matchup: #15 Jon Bonilla-Bowman (HU) vs. #3 Dan Vallimont (PSU)
Synopsis: This is the only rematch from the 2008 dual won by Penn State. Last season, in the very same arena, it was Vallimont who got his hand raised, following a 6-3 victory. If the Pride have any realistic chance of pulling the upset over the #7 team in the country, it is going to require that they win at least one bout that they are not favored in on paper. 157 may very well be their best chance at doing just that. As all HU fans remember, JBB started out slowly last season before peaking in March and coming one win short of earning All-American honors. 2008/2009 started out on sort of a sour note for the defending CAA Champion, as he was bounced from title contention at Oklahoma Gold by the Sooner's Shane Vernon. If the native of Pomona, NY has any hopes of besting the 2008 NCAA 3rd place finisher, he is going to need to channel the JBB from last Match. If that man shows up, he is capable of beating anyone in the country. If he doesn't show up, Vallimont is talented enough to turn this one ugly, which would be crushing to the Pride's upset intentions.
Prediction: Vallimont by Decision
Projected Team Score: 12-6 Penn State
Result: Vallimont (PSU) dec Bonilla-Bowman(HU),11-8
_________________________________________________________________________________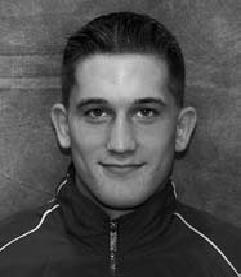 165
The Matchup: Ryan Patrovich (HU) vs. Mark Friend (PSU)
Synopsis: This bout is by far the closest on paper.  Last year, Patrovich was one of only three Pride wrestlers to leave Penn State with a win.  However, that victory was over Dave Rella (now at the Ohio State University) and will have no significance on how this one goes.  Thus far, it would be acccurate to say that the RS sophomore from Bohemia, NY has held serve in 2008/2009.  He has beaten the guys ranked below him and lost to the individual (Edinboro's Jarrod King) who was ranked higher.  While somewhat premature to say (since there is no way of knowing what is going to happen at 125-157), projections seem to strongly suggest that if the former two-time NYS Champion is not able to win this toss-up bout, HU's opportunity to pull the upset will be impractical, if not altogether impossible….With regard to Mark Friend, I will say this:  If the Big-10 and NCAA tournaments could be held in the PSU wrestling room every year, Friend likely would already be a multiple time All-American.  Quite simply, Friend's is a classic case of being great in practice while being unable to replicate that success during intercollegiate competition.  Last season, he won the wrestle-off at 174 pounds over teammate Dave Erwin (ranked top-20 in '08/'09 preseason rankings).  However, due to medical reasons, he was a scratch in last year's dual against Hofstra.  His inability to compete proved costly as he was never able to regain the starting job.  Much like his teammate, Tim Haas, Friend brings a lot of tenure to the mat on Sunday, but very little experience, having spent the majority of his Nittany Lion career as a backup.  if he 2006/2007 pin of former Edinboro All-American, Deonte Penn, is any indication, Friend is plenty dangerous and may prove to be anything but a friend to Hofstra.
Prediction: Patrovich wins by Decision
Projected Team Score: 12-9 Penn State
Result: Patrovich (HU) dec Friend (PSU), 9-4
 _________________________________________________________________________________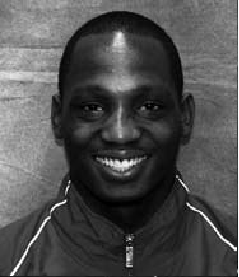 174
The Matchup: #6 Alton Lucas (HU) vs. Quentin Wright (PSU)
Synopsis: Lucas, the lone returning All-American from last year's Pride team, will come into this match undefeated and with an advantage in almost every major category.  In other words, this is 149, but flipped in favor of the Pride….Quentin Wright was considered the future for the Nittany Lions.  He entered this, his first collegiate season, as a reigning Junior World Bronze Medalist in freestyle.  Even more impressive was that as a high school senior, the former two-time PA State Champion won the 165-pound weight class at the Nittany Lion Open in a field that included the likes of Virginia's Michael Chaires and Cornell All-American Mack Lewnes.  Therefore, make no mistake, Wright is far from an automatic win for Lucas.  However, what I feel will plague the true freshman from the Keystone State will be the size advantage that he will be giving away to Mr. Lucas.  In fact, when he wrestled current University of Iowa freshman, Grant Gambrall, at the 2008 Dream Team Classic (US All-Stars vs. Iowa All-Stars), it was the latter who emerged with a rather one-sided 7-0 victory.   Taking nothing away from Gambrall, but at this point in his career, he is no Alton Lucas.  Hence, while I won't predict them, bonus points are certainly not out of the questions.  But, if the HU senior from West Babylon hopes to earn at least a major decision, he will need to do something that he has often refused or been unable to do for the majority of his college days, continue to look for his offense.  Much too much, Lucas jumped ahead early and then relied on his natural ability to coast to victories.  In doing so, he has developed a reputation for leaving team points off of the board.  The Hempstead based school is going to need every point they can get.  Thus, here's hoping that Alton comes out hungry and looking to put on a show….Note: Originally, Lucas was scheduled to face #19 David Erwin.  However, it was announced earlier in the week that an injury to the Nittany Lion will result in him missing the entire 2008/2009 season.
Prediction: Lucas wins by Decision
Projected Team Score: 12-12 tie
Result: Wright (PSU) dec Lucas (HU), 4-3
 _________________________________________________________________________________
 184
The Matchup: Ben Clymer (HU) vs. #15 Phil Bomberger (PSU)
Synopsis: After reigning victorious in his collegiate debut over Wagner's Peter Morano, the 2008 PA AA State Champion will find himself up against a whole new caliber of opponent this Sunday in the person of Phil Bomberger.  Bomberger, who took his fair share of lumps in 2006/2007 finishing 2-10 in duals meets, really broke out last year, becoming an NCAA qualifier for the first time in his career.  In last season's dual against Hofstra, it was the Juniata HS product who closed the show with a first period pin of another HU freshman, Jeff Siciliano (no longer with the program.  If Clymer is not careful, the PSU senior could very well cause the Pride faithful to experience a little deja vu…Clymer, regarded as a very developed top wrestler, will need to rely on this stength in order to slow down the match and keep the final result at only a decision.
Prediction: Bomberger wins by Decision
Projected Team Score: 15-12 Penn State 
Result: Bomberger (PSU) dec Clymer (HU), 5-4
_________________________________________________________________________________

 197
The Matchup: #17 Joe Fagiano (HU) vs. Andrew Haile (PSU)
Synopsis: Finally, after being forced to wait about a week or so in compliance with NCAA transfer regulations, the 2008 national qualifier will make his Pride debut.  Wrestling unattached, the Illinois native went 4-0 in claiming the title at the Central Jersey Open.  He will seek to continue that hot streak this weekend as he is pitted against the least accomplished grappler in the Penn State Lineup, Andrew Haile….Haile returns to the mat following an optional two year hiatus.  As a freshman in '05/'06, the former two-time PA State placewinner out of Greensburg Salem, finished 2-3….Should PSU manage to earn bonus points at either 149 or 184, it will be imperative that Fagiano take advantage of his superior skills and strike back with a four to six point effort of his own.      The Chris Weidman and Joe Rovelli eras are over.  Sunday marks the former Hoosier's first opportunity to showcase to HU fans that when it comes to the 197 pound weight class, the Pride do not rebuild, they reload !!!
Prediction: Fagiano by Decision
Projected Team Score: 15-15 tie
Result: Fagiano (HU) Maj Dec Haile (PSU), 15-6 
_________________________________________________________________________________
 285
The Matchup: Jordan Enck (HU) vs. Cameron Wade (PSU)
Synopsis: For me, this was by far the most difficult bout to predict.  On the one hand, you have the smaller but quicker Enck who has looked impressive in a win over Wagner's Angel D'Amico as well as a one point loss to #5 ranked Jermail Porter from Kent State.  However, Enck has also looked vulnerable at times during his young career, as made evident by his 9-2 loss to the US Military Academy's Mike Sprigg…Cameron Wade, who came to Univeristy Park as one of the top recruits in the nation, has thus far enjoyed a career that at best can be described as erratic.  After posting a 20-win season wrestling unattached last year, 2008/2009 got off to somewhat of a poor start for the former two-time Ohio State Champion, as he went 2-2 and failed to place at the Michigan State Open….In a nutshell, it would appear that this bout (and the dual for that matter) will rest upon whichever young big man decides to bring his "A" game tomorrow.  For Enck to win, he will need to be able to utilize any advantage in quickness he may possess.  For Wade, the name of the game is to lean on his smaller opponent and try to gradually wear him down….As much as it pains me to do it, with all else seemingly being equal, I am left with little choice but to give the slight nod to the more experienced wrestler. 
Prediction: Wade by Decision
Projected Final Team Score: 18-15, Penn State
Result: Wade (PSU) dec Enck (HU), 4-2 
Final Team Score: Hofstra-18; Penn State-15